Final Hearing for the Needmore Water, LLC Permit
July 29, 2019 @ 4:00 pm

-

6:00 pm
Read the notice here.
The BSEACD Board will hear public comments on Needmore's proposed permit. Comments must not be repetitive and must be limited to three minutes per person. TESPA is encouraging landowners who will be affected by the permit, or who are concerned about over production of groundwater resources in Hays County, to attend the hearing and make comments. For more information about the proposed permit, read this flyer or visit the Needmore page on our website.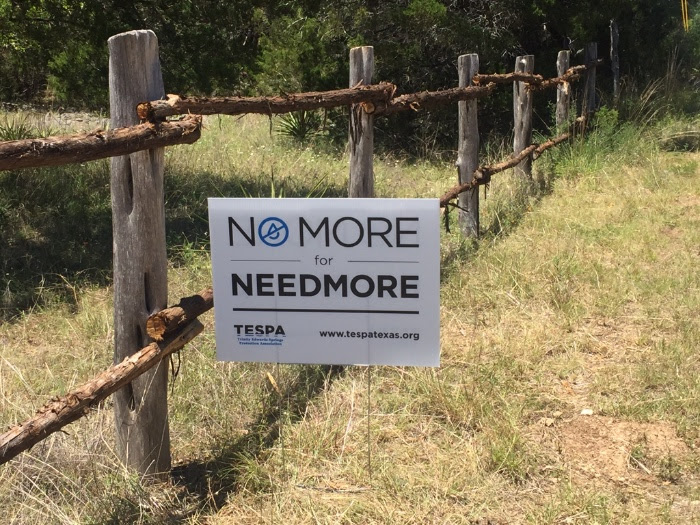 Together, the Electro Purification and Needmore proposed permits will cause significant drawdown in the Middle Trinity Aquifer. The cones of depression associated with these two permit requests actually overlap, and if BSEACD grants both permits, pumping will exceed the modeled available groundwater. Now, more than ever, we need to fight to protect our groundwater resources from over pumping!